The sculptor who designed the bust of Cristiano Ronaldo unveiled at Madeira airport on Wednesday has defended his handiwork, saying: "Not even Jesus pleased everyone."
The statue was presented to the public as part of the celebrations this week that saw the local airport renamed Aeroporto Internacional da Madeira, Cristiano Ronaldo, with the Real Madrid man in attendance at the event on his home island.
The bust become a viral online sensation shortly after it was unveiled, with critics saying it bore little resemblance to the reigning holder of the Ballon d'Or, while social media was awash with memes ridiculing the design.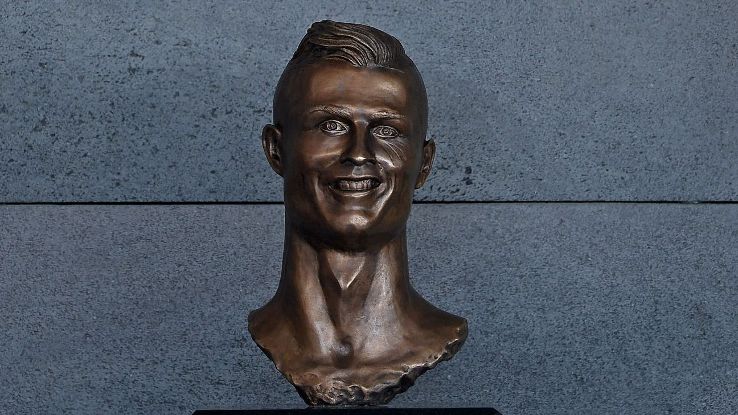 Sculptor Emanuel Santos, however, has told Globo Esporte that he has not taken any of the derision to heart.
"It's impossible to please the Greeks and the Trojans. Not even Jesus pleased everyone," he said. "This is a matter of taste, it's not as simple as it seems. I have seen the work of great artists that follow this parameter. What matters is the impact this work generated.
"There is always the possibility.